Design your wig!
Hello beautiful! Would you like to design your own wig?
Let us know your:
– Size (check image on the right)
– Length you wish for
– Colour you wish for
– Style (wavy, straight or curly)
You can also upload an image of hair you wish to have. We will get back to you on how much it will cost and how long it will take to create it.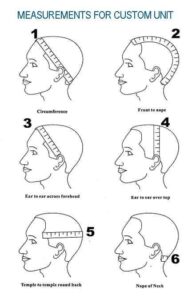 Need help with design? Check on other customers designed wig below ↓